Escape to a New Zealand Retreat 

Women's retreats with a difference

Weekend Escape Retreats-NZ

 MISSION & VISION
Are YOU dreaming of travel or a life change?
MISSION: Our aim to you
Many women find themselves with the following issues.
Don't know where to start in your travel plans?

Nervous about traveling alone?

No friends that can commit to traveling with you?

Your partner just doesn't have the travel bug?

Tired of living vicariously through travel bloggers and IG feeds?

Time for a change and a much-needed break?

Tired of not "fitting in" to an age bracket?

Want a new wanderlust women tribe?
But that's Ok you are not alone and I can help you with your journey.
You also don't have to be single to join us, just have a passion for travel, an open mind and we will take care of the rest.
Welcome to Wanderlust Solo Women Tours.
Empowering women to build confidence and friendships through travel.
Founded here in New Zealand by Gina, who wanted to share her passion for travel and meeting people.
After traveling the world solo later in life she knew how this changed her, built confidence and life long friendships. She noticed how some women wanted to travel but just didn't know where to start, either because they had no one to travel with or just lacked the confidence to do so, and that's where WANDERLUST SOLO WOMEN TOURS was born.
Empowering Women through travel: this can be a life changing experience for some. Getting out of your comfort zone, testing boundaries, reconnecting with self and just having time to be the TRUE YOU!
Authentic, boutique travel.
Fun, flexible, bespoke small group women's tours and retreats.
We aim to assist you to expand your horizons, build confidence, form enduring friendships and have a fabulous time doing so! Women from of all walks of life are warmly welcomed and encouraged to join our tours and retreats while enjoying taking time out for themselves.
Take the road less traveled with us and travel like a local, not a tourist!
You'll enjoy beautiful sights whilst tasting delicious locally produced food and discovering some great secrets only the locals know. We incorporate all things good, with fun and engaging activities, cultural connection, yoga and meditation, a little bit of pampering, as well as optional extras with plenty of laughs along the way. Where possible we also support a  "give back to the community day" with emphasis on Environmental and Social projects.
There is something for everyone! Treating your Mind, Body and Soul.
Our intimate, small groups allow for strong friendships and genuine connections to be made as well as allowing for flexibility.
Come and relax in Rarotonga, bliss out in Bali and reconnect in the Coromandel, NZ and Beyond!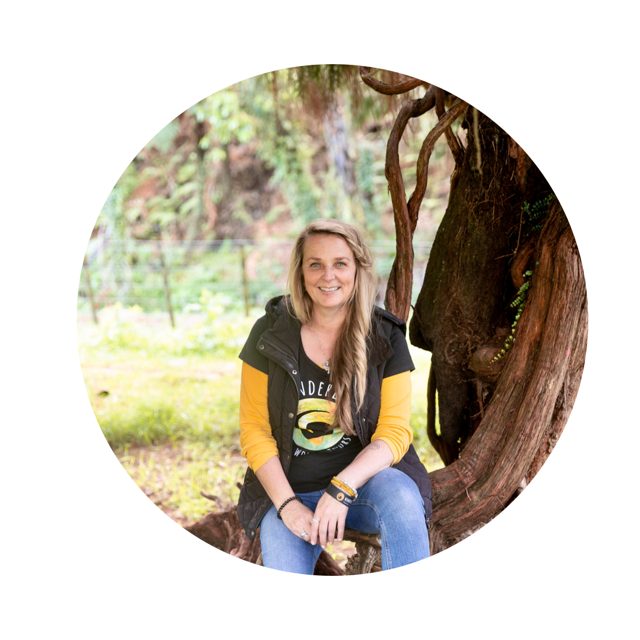 My journey
Kia ora, I'm Gina – the founder of Wanderlust Solo Tours.
I am passionate about ensuring my tours and retreats are a balance of activates and relaxation, while building connections, new friendships and making sure you have a good laugh along the way!
How it all began:
I was nearly 40. Yes, 40 years old. Where did the time go? Wasn't I supposed to have figured it all out by now?
I had a house, I had a job, I had my own business, yet I wasn't happy or fulfilled. I felt the lack of what I "should" have in my life.
Then it all changed over night. A bad long term relationship breakdown left me reassessing everything, wondering why I had all the material things yet felt so empty.
I had worked hard and made sacrifices. I had the dream house and a good business, but a huge mountain of debt after the separation and a lot of unresolved emotions.
This left me craving for more. READ MORE ABOUT ME AND HOW TRAVEL HELPED ME CHANGE MY LIFE.
Grab your free Essential Travel, Stress & Anxiety relief checklist