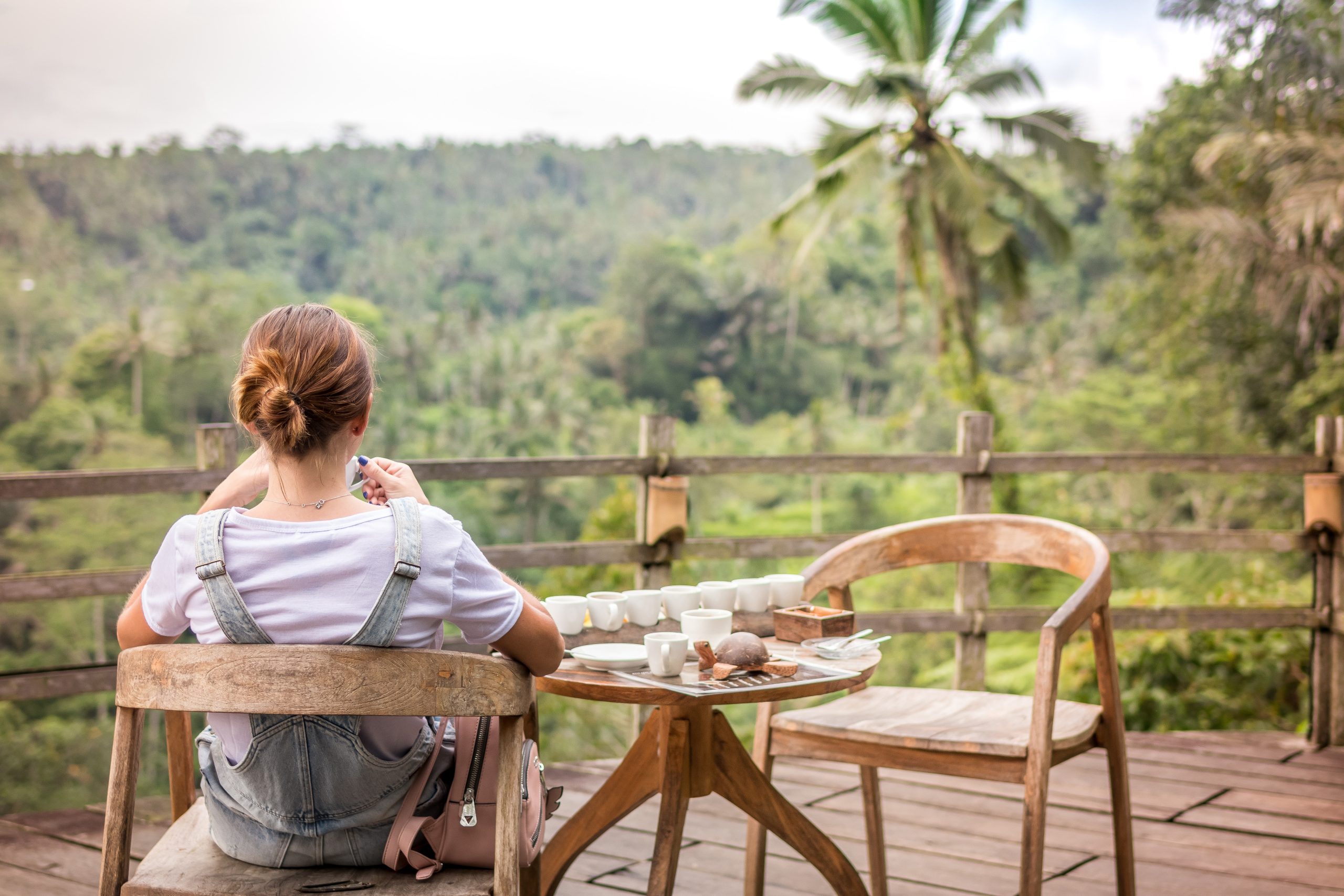 Terms & Conditions, Cancellation & Refund Policies
COVID-19 STATEMENT AND REFUND POLICY:
TRAVEL STATEMENT 2020-updated January 2023
As you all know, containing Covid-19 has become very serious, with the situation evolving for different countries continuously. 
Travel restrictions can still be in place, with worldwide implications and it changes daily. This is still having an impact in 2023.
My client's health & safety is of utmost importance to me and I will keep you all informed of any changes regarding upcoming tours or retreats and we are always closely monitoring the situation and will take all responsible action regarding this.
The travel industry as a whole is doing its best in very exceptional circumstances.
Please be patient with your travel agents, airlines, and small tour operators. We are all trying to do our best for you.
On behalf of Wanderlust Solo Women Tours, if a tour, retreat, or escape weekend is to be postponed due to a pandemic event or travel restrictions a full 100% travel credit will be given. You can use this to book the next available date for your event or use it when suits you.
By receiving a travel credit you are helping keep your travel dollars within the communities, and local businesses that are going to need your help once this crisis moves on. This credit does not include any extra accommodation you have booked outside of your tour, retreat, or flights, please refer to your travel insurance provider regarding claiming these.
Otherwise standard T&Cs will apply to all deposits and other cancellations.
But please reach out if you have any concerns and this will be dealt with case by case. I am here to help you and will do my best with all of my clients to relieve as much stress at this time as possible.
Please see GENERAL RELEASE WAIVER and COVID WAIVER for New Zealand Retreats: General Release Waiver and Covid update info
*For our Bali retreats.  You will need to comply with Indonesia's entry requirements and also your own country of resident upon re-entry.
Please double check your travel insurance policies, if still to purchase make sure it covers you regarding the current situation.
Most airlines are now waiving change of date fees or offering a credit. Please check with your airline or travel agent.
Follow TravelSafe, CDC & WHO as well as local government sources for your information regarding the current situation.
1: Cancellation by you.
Please understand as a small boutique operator we pay upfront to our operators and clients we deal with. With this in mind, we follow the following cancellation process. We require %50 deposit to secure your booking with the total balance paid within one month of the deposit paid. Unless stated otherwise in your booking.
If you cancel your booking, cancellation fees will apply. A cancellation will only be effective when we receive confirmation of the cancellation from you via email. 
The full payment must be fulfilled no later than 8 weeks prior to the start of the retreat. Or otherwise stated.
Official cancellations must be made in writing to info@wanderlustsolowomentours.com
Cancellation 3 months or more prior to retreat departure, refund of the deposit minus 20% retained.
Cancellation 3 months prior to the retreat, the deposit is non-refundable & we will retain 50% of any balance paid of booking cost.
Cancellation 2 months or less prior to retreat 100% paid by you in connection with booking retained.
Covid-19 T&C's apply if due to pandemic restrictions a 100% travel credit will be given on any balance paid to be used on any future tour or retreat.
There will be no refunds for failure to attend or complete the retreat.
Any non-refundable deposit is a transferable credit to another retreat or tour for Wanderlust Solo Women Tours Ltd.
Note: Please note, we also follow the terms and conditions of the operators we work with. If they deem to cancel for any reason their policy will be followed.
Important:
Travel insurance is mandatory for all our tours and retreats. We advised you to take out travel insurance as soon as your booking is confirmed and make sure it has a cancellation clause at the time of booking which will cover any cancellation fees. If you fail to join a tour, join it after departure, or leave it prior to its completion, no refund will be made.
2: Cancellation by us
We operate safely so for any event we see not to be safe as listed below we deem the right to cancel. All tours by Wanderlust Solo Women Tours LTD for reasons of weather conditions, or operational requirements. Wanderlust Solo Women Tours will not be liable for any consequential losses or additional costs incurred as a result of cancellation.
We also need to reach MINIMUM NUMBERS for each tour, a cut-off date will be imposed, if this is not reached we have the right to cancel the tour or retreat.
We Will retain your deposit until min tour numbers have been reached, if we do not get mini numbers by a set date, your full deposit will be refunded.
We may cancel a trip at any time up to one calendar month before departure. We may cancel a trip at any time prior to departure if, due to terrorism, natural disasters, political instability, or other external events it is not viable for us to operate the planned itinerary. If we cancel your trip, you can transfer amounts paid to an alternate departure date or alternatively receive a full refund. In circumstances where the cancellation is due to external events outside our reasonable control refunds will be less than any unrecoverable costs. We are not responsible for any incidental expenses that you may have incurred as a result of your booking; including but not limited to visas, vaccinations, travel insurance excess, or non-refundable flights.
3: Confirmed reservations & payments
A deposit is requested to confirm your reservation or booking for in which case it will be a non-refundable payment. Payment of a deposit forms part of the final payment and means you have read and accepted these Terms and Conditions of Sale and Travel.
All payments are to be made in New Zealand dollars and must include payment for any bank charges incurred. All retail prices are in $NZD. Prices are subject to change without notice.
If you have made payment by Credit Card, the name that will appear on your statement will be Wanderlust Solo Women Tours.
Please note that there may be a levy of up to 4% maybe be applied to all purchases made by credit card.
All bookings must be used in accordance with the applicable dates and any conditions printed on them and with any other applicable terms and conditions
For all Retreats and Tours, a minimum number of persons need to be booked and paid for to proceed. In most cases, the min number will be x4 persons booked & paid within 4 months of all overseas tours and retreats and 2 months for all New Zealand tours and retreats. You will be notified by email if these numbers are not met. Deposits and payments will be held up until this time, a refund will be given.
4: Exclusions
The price of your trip with us does not include the following, nor anything else not specifically stated as included in the itinerary:
international or domestic flights unless specified
airport transfers, taxes, and excess baggage charges unless specified
meals and beverages other than those specified in the Trip Notes
visa and passport fees
travel insurance
optional activities and all personal expenses
gratuities
5: Passport and visas
You must carry a valid passport and have obtained all of the appropriate visas, permits, and certificates for the countries in which you will visit during your trip. Your passport must be valid for 6 months beyond the end date for the trip. It is your responsibility to ensure that you are in possession of the correct visas, permits, and certificates for your trip; please refer to the Trip Notes for details. We are not responsible if you are refused entry to a country because you lack the correct passport, visa, or other travel documentation.
6: Our Flexibility
We aim to be flexible, so you appreciate and acknowledge that the nature of this type of travel requires considerable flexibility and you should allow for alternatives. The itinerary provided for each trip is representative of the types of activities contemplated, but it is understood that the route, schedules, itineraries, amenities, and mode of transport may be subject to alteration without prior notice due to local circumstances or events.
7: Operators
Wanderlust Solo Women Tours LTD may offer services of other operators who are not connected with the Company and whose operations are outside the control of the Company. We do our best to recommend operators who we consider to be reliable and offer a consistent level of service. However, Wanderlust Solo Women Tours LTD accepts no responsibility or liability for the service provided by those operators except as required by law.
Everyone participating in any tours where the destination includes part of the Department of Conservation Estate ( New Zealand ) Government-run operation or a National park in any of the countries we operate in are subject to any regulations and procedures in place to protect and preserve the flora or fauna of that location.
8: Your details to us
Prior to your booking you will be sent a traveler profile, we ask that you fill this out and return, so we can accommodate you as best we can. We accept no responsibility if you fail to do this. We accept no responsibility for any personal injury or death, and travel insurance is mandatory and is it up to your discretion that your insurance provider will cover you for all your travel requirements; please read and check your policy to make sure you are properly covered.
You must provide us with all requested details, and have paid the balance of the trip price no less than two months prior to commencement. Necessary details include full name as per passport, date of birth, nationality, passport number, passport issue, and expiry date, and any pre-existing medical conditions that may impact accommodation, dietary or travel requirements, or that may affect the group and/or your ability to complete your travel arrangements. Your trip cannot be undertaken without the provision of these details and direct contact with Wanderlust Solo Women Tours LTD. A failure to comply will result in the cancellation of your booking at your cost. A copy of our General Release along with Covid-19 details and consent can be found here: General release and covid-19 consent
View our Privacy Statement here; https://wanderlustsolowomentours.com/privacy/ 
Grab your free Essential Travel, Stress & Anxiety relief checklist