Bali Bliss Women's Retreat
BALI BLISS RETREAT
A retreat with a difference.
Empowering you to build confidence and friendships through travel.
We aim to assist you to expand your horizons, build confidence,
form enduring friendships and have a fabulous time doing so.
Women from of all walks of life are warmly welcomed and encouraged to join our retreats, where you are the priority!
Have fun and rejuvenate, in a safe and supportive environment.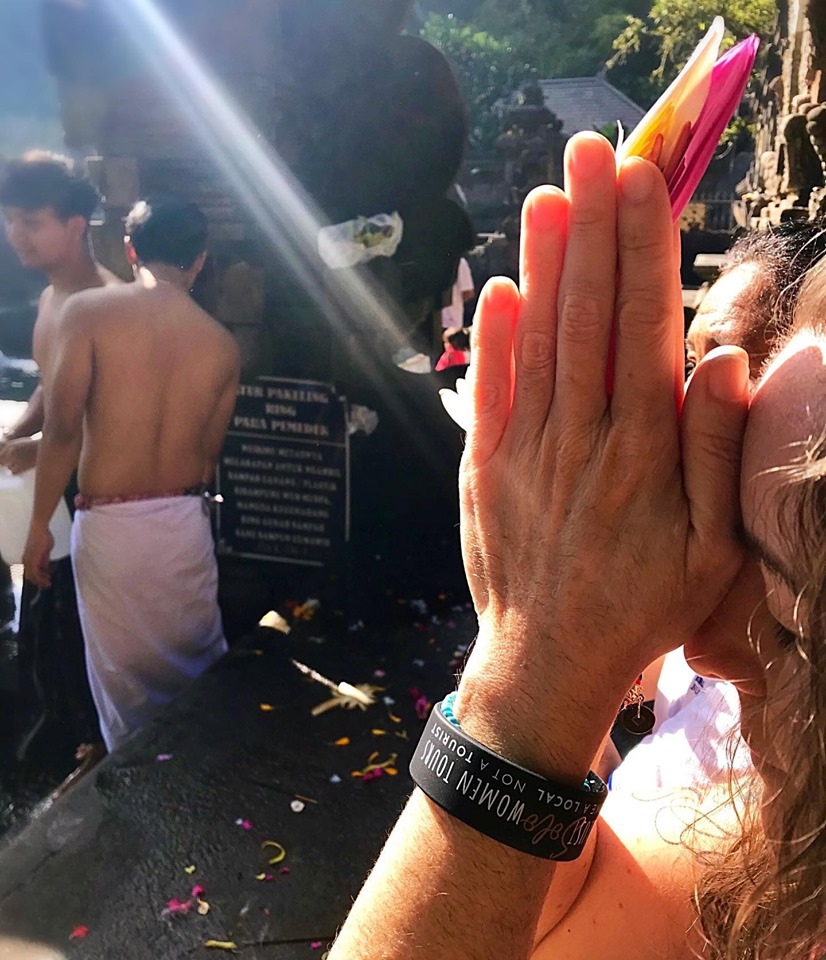 Connecting Mind, Body and Soul.
Ladies is this what you're looking for?
Is it time to treat yourself?
Have you been running around looking after everyone else & need timeout?
Are you craving for a change, but don't know where to start?
Want to rediscover the true you & reconnect?
No one that will commit to traveling with you and you don't want to go on your own?
Want a feeling of belonging and a environment to have fun again?
If you said YES to any of these questions why don't you come on this Bali Bliss Retreat with me and 7 other like minded women!
This is an intimate, boutique, women's only retreat, based just out of Ubud.
I will take care of everything, you've just got to take care of your flights, travel insurance and get your lovely self there. You will receive support right from the time you book until your heading back home.
A no stress BALI BLISS experience. Treat your body and spirit with a dash of awesome fun thrown in.
You will get to Bliss out with, x7 nights in beautiful villa accommodation,
while experiencing the spiritual and cultural side of Bali.
Treat yourself to yoga and meditation, jewellery making, a community day,
private conservation baby turtle release and water blessing.
Have fun exploring the sites, enjoy glorious pamper sessions, all while building magical new friendships.
Why join the Bali Bliss Retreat?
Fun
You having a fun and engaging experience is our priority. Bring out that inner child, and enjoy a lot of laughs along the way.
Balance
It is very important you have a balance of activities and down-time. Where you get to engage but also recharge your batteries.
Connect
Our retreats are designed for you to connect with yourself and also the stunning environment around you.
Belonging
Belonging is a very important part of our retreats, where you feel safe, included and supported and part of a magic community.
The feeling of transformation
"I felt renewed, inspired and the culture fed my soul. The group of girls were fun and friendly"
"I was nervous, and just looking for a new chapter in my life. You gave me courage and friendship. It inspired me and I'm eager to go out and enjoy life head on. Thank you."
Retreat highlights
Connecting mind, body and soul.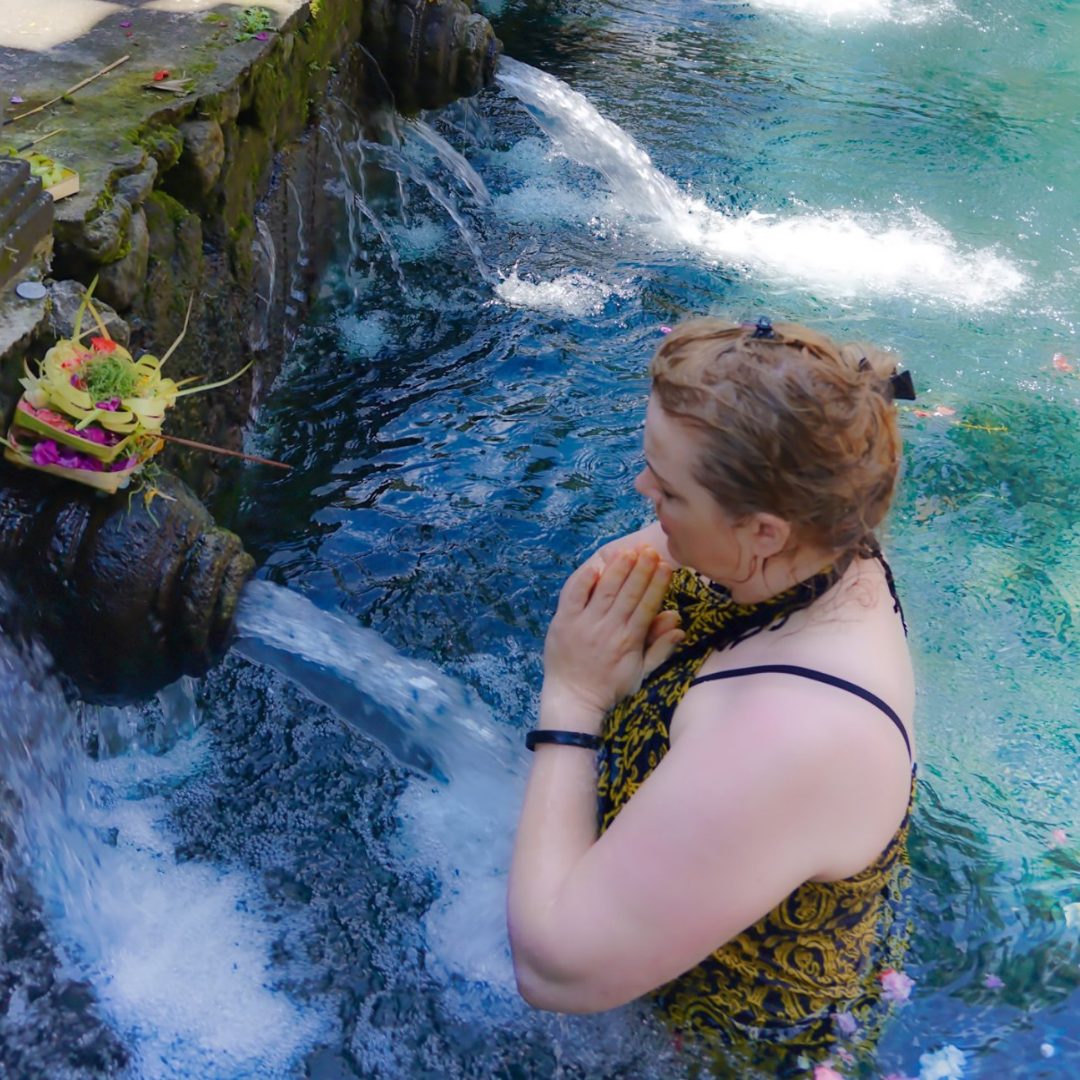 Guided visit to Tirta Empul; this is a stunning temple where you will get to partake in a water blessing, as well as our own private blessing by our healer guide within the temple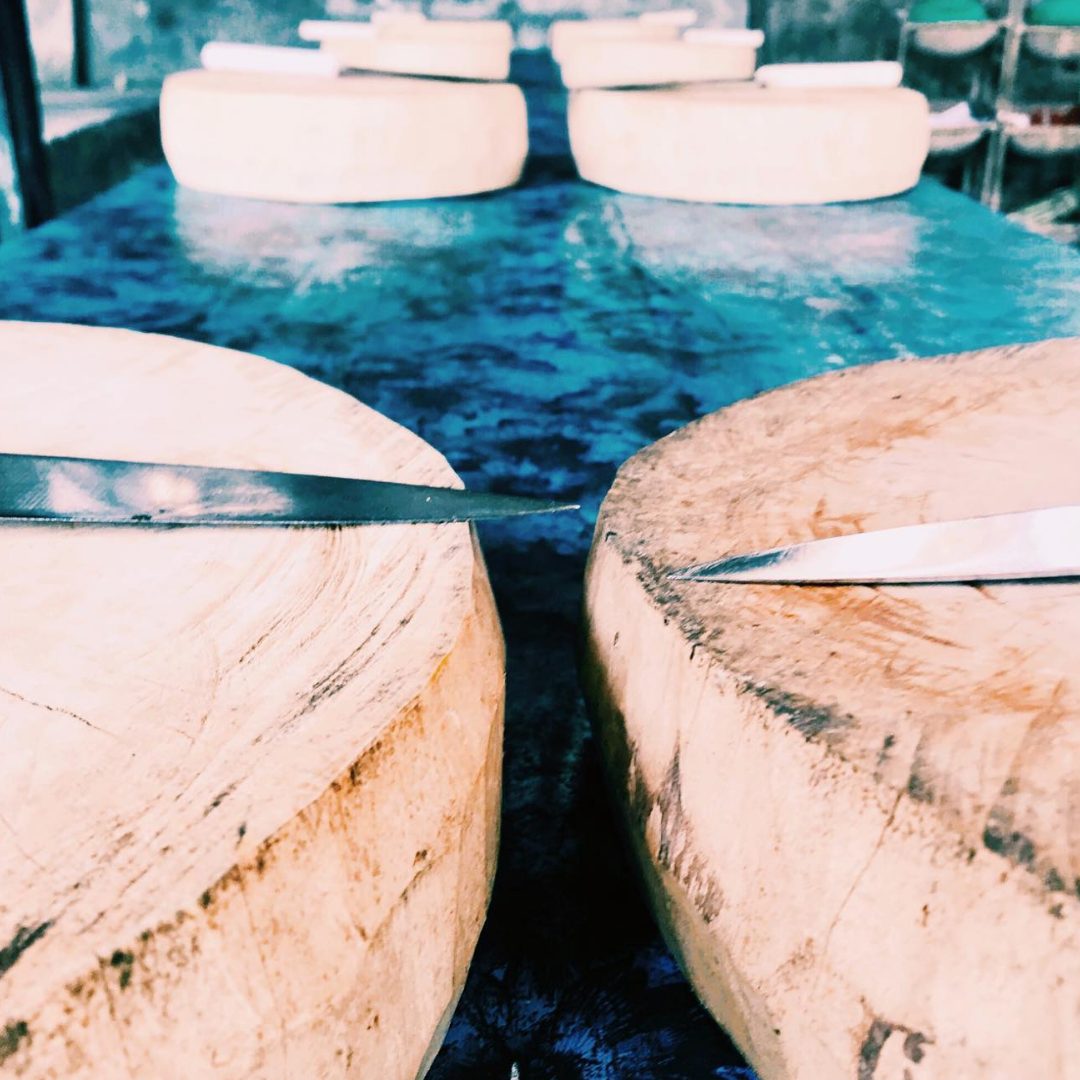 Learn the secrets of Balinese cuisine, using all local produce with a hands-on at Periuk Bali Cooking Class in Ubud. Their traditional kitchen and the restaurant lies on the Petanu River bank in their family compound.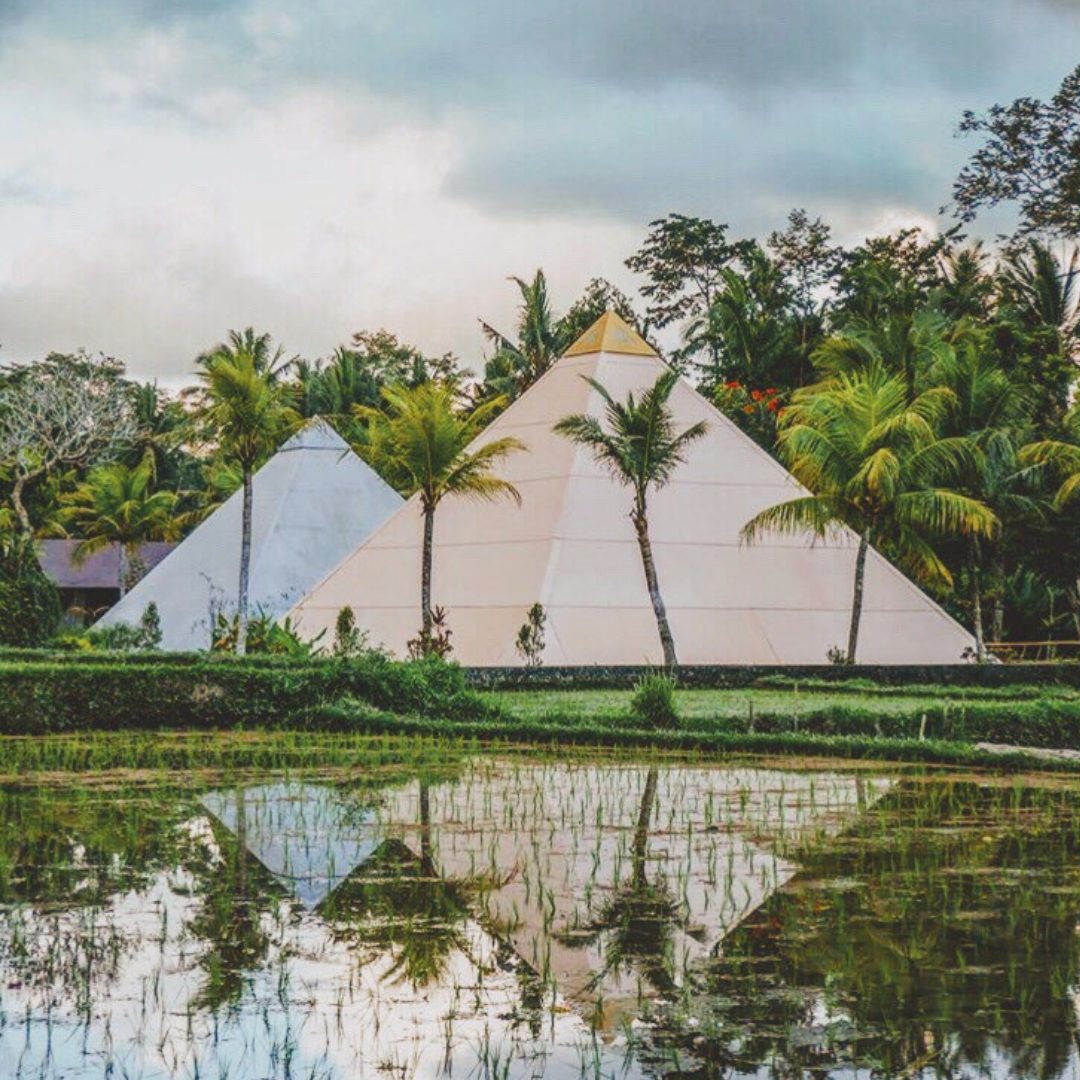 Visit the serene Pyramids of Chi, for our healing sound morning session. This is a magical experience you need to give a go once in your life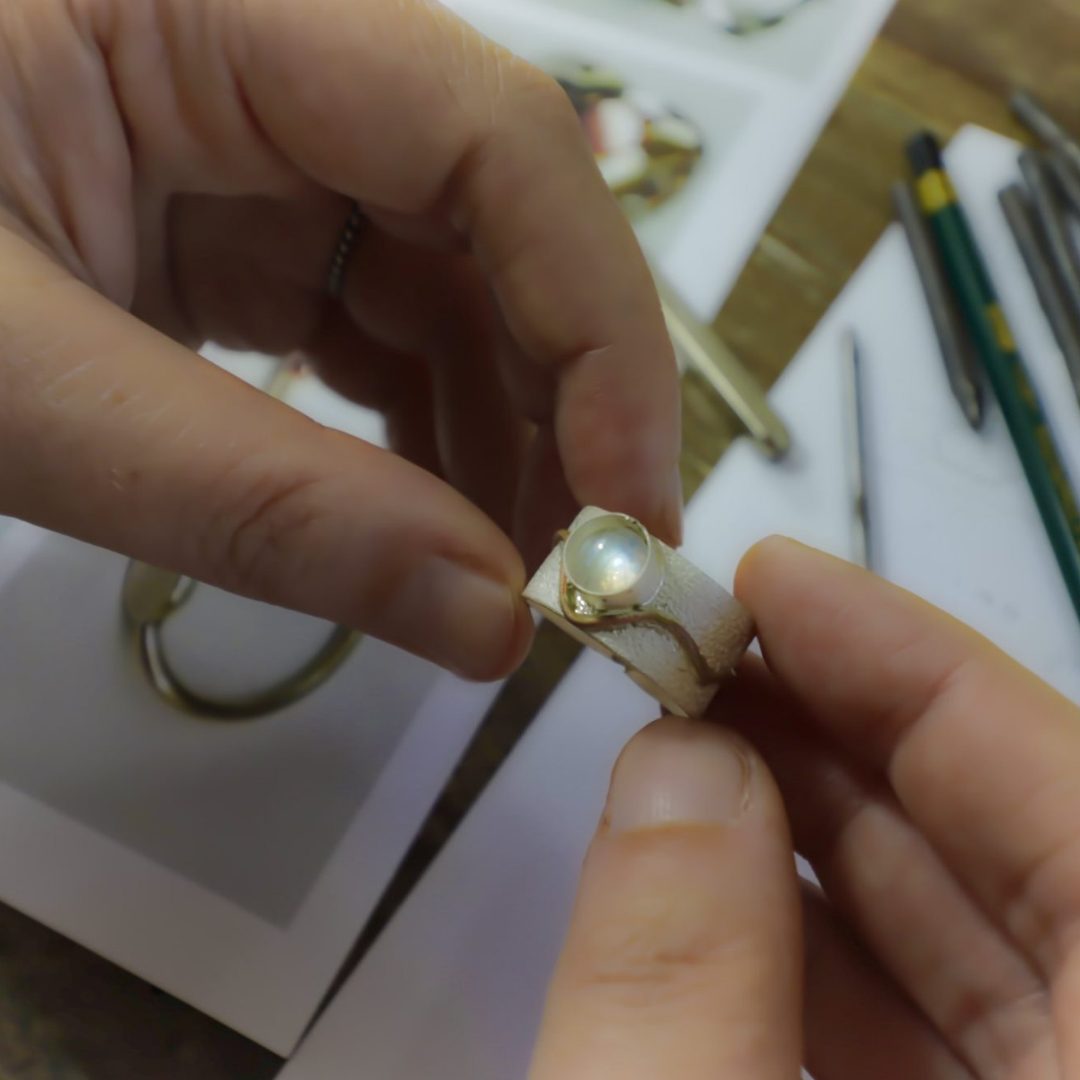 Get creative at the Sanur Jewellery Studio.
Here you get to design and make your own stunning jewellery, a magic creation to remind you of your time in Bali. Top it off with sunset cocktails on the beach, a bit of retail therapy or choose to go get a pamper at the KOA SPA.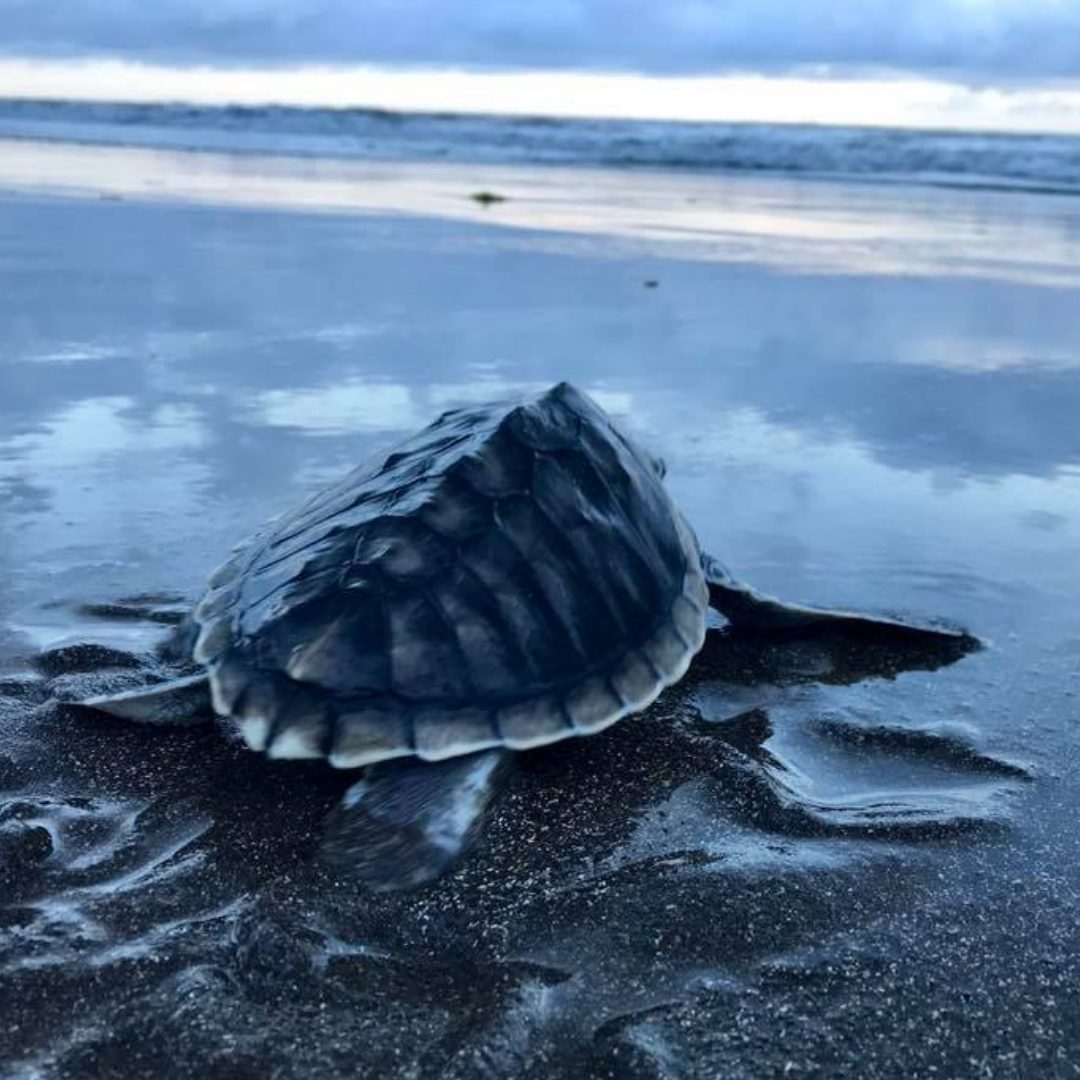 This is a favourite! The sunset, private baby turtle release on a remote beach; learn about the turtle conservation, make our own blessings; includes dinner at our guides local home- *vegetarian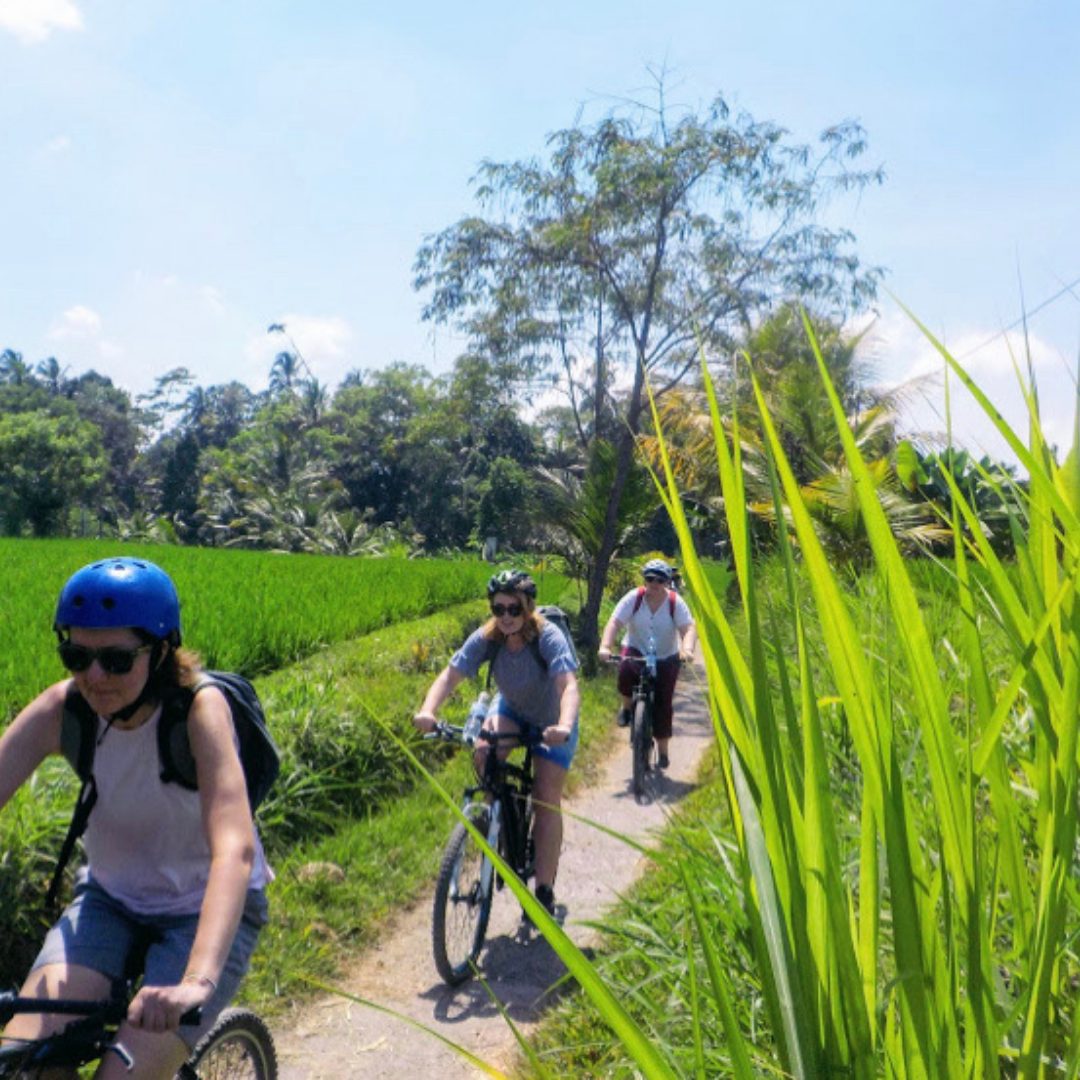 Lets get exploring with a adventure through the stunning world heritage rice fields with an E-Bike tour. You will get to ride these fun bikes off the beaten track and through the local villages, learn about the rice harvest and stop at a family compound to see how the rice is treated post harvest. *Optional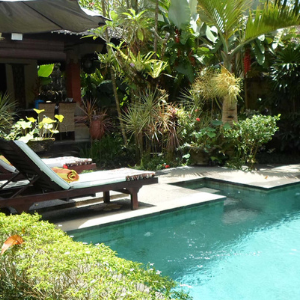 Welcome to Ubud and your Bali Bliss Retreat, Check in 2pm, pick up transfer provided. Welcome dinner at the Lily Pad, relax and unwind. Connect with your retreat tribe.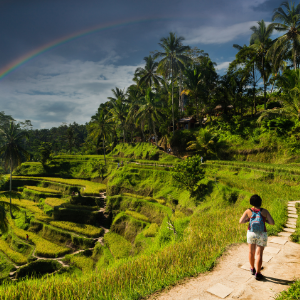 Day two: Settle in and relax
Breakfast at the Lily Pad then morning intro & welcome and talk about the weeks events and activities. Local village rice field walk *optional, time for your first pamper. Get a relaxing massage or facial. Then we head into Ubud for our Balinese cooking class, using all local produce. Dinner included.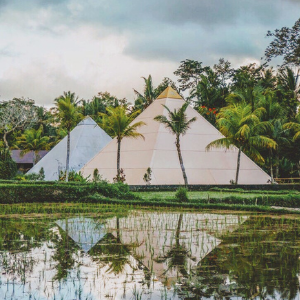 Early rise and morning Yoga session *optional, then after breakfast we head to Pyramids of Chi for the beautiful Healing Sounds Meditation. Then free time for me to show you around Ubud and do some shopping, visit local eats and markets. Dinner Lily Pad or near by.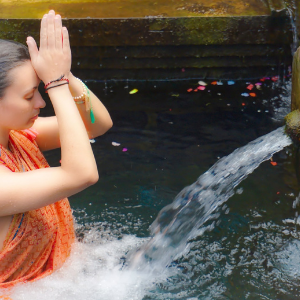 Day four: Turtle release and water blessing
Today we meet up with our healer guide Gede, and to head to Titrta Empul. Here you partake in a water blessing ritual plus our own private blessing within the temple, a very personal experience. Then we head to the Tabanan coast with Gede. We will be taken to do our own private baby turtle release along with blessing on a remote beach,watch the sunset and learn about the conservation of the turtles. Then a gorgeous home cooked vegetarian dinner,  and enjoy Gede's family's hospitality. Your chance to have a *private reading with Gede. *optional extra.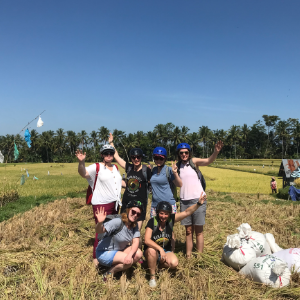 Day five: Exploring on E-Bikes
Breakfast then we head out on an *E-Bike Tour to explore the countryside & local villages. Free time to chill or get one of your pampers. Group dinner at the gorgeous local Moksa, garden to plate vegetarian restaurant. *optional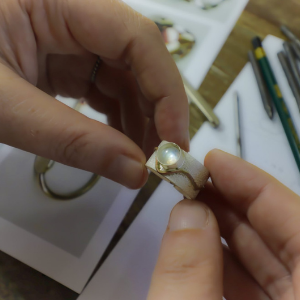 Day six: Visit the beach village of Sanur
Today we go to the beach village of Sanur. Here we will do a Jewellery making class along with a intuitive card reading with Sanur Jewellery studio. Once we have completed our masterpieces we head to the Tree bar to have cocktails and watch the sunset. We get a chance to stroll along the beach board walk and do some shopping or enjoy a spa treatment at Koa Spa.  Then homeward bound.
Day seven: Free time, local involvement
This is the morning we give back to Bali with our Community involvement. There will be various choices of what project we support. On your stay you will learn about traditional Balinese customs and traditions.  Afternoon free time, get your last pamper, do that last minute shopping! Then our farewell dinner at the Lily Pad.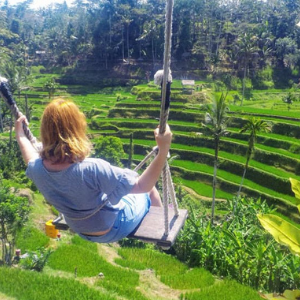 Day eight: Sadly, farewells
Sadly our last morning. Breakfast, then take your last dip in the pool and grab your new friends contacts, and say our farewells. Transfer included. It has been wonderful to share these experiences with you!

What our ladies on retreat have been saying.
"I wanted the comfort of the organising being done for me. After communications before tour feeling comfortable that I had done the right thing in booking with you. On tour felt happy to go with the flow. Never feeling like I had pressure to join in. Easy and relaxing. It absolutely delivered for me."
"You definitely delivered and exceeded my expectations. It was my last holiday overseas and I still talk about it. I felt renewed, inspired and the culture fed my soul. The group of girls were fun and friendly. Gina is Amazing and puts her heart & soul into the whole trip. With her attention to detail and generosity throughout the trip. Down to earth and always listening and full of so much knowledge about the culture of the people and so much more. There is passion and adventure in her spirit that shine through when you spend time together. I would love to go & explore another country with Gina as I know it will be an amazing experience- no questions I am there! 
"Gina is an amazing person with a beautiful heart. Her love of Bali really shone through on this trip! Her attention to detail and including a range of activities, from E biking to temple blessings, to the perfect amount of down time, is what made the Bali Bliss Retreat a holiday I will cherish always. Her down to earth vibe attracts like minded souls, and our group bonded seamlessly. Thank you for being part of my first solo travel experience"

7 NIGHTS
Accommodation in private villas. Located just out of Ubud .

GIVING BACK
A percentage of profit will be donated back into the community.
More information about the Bali Bliss Retreat
Secure your space with a just a deposit. Payment plans available.
Registrations are available for travel dates in early 2022.
Twin Share Room
Normal price from $1950.00nz. For a limited time save $300.00
Come grab the 2019 prices on the first release of the Bali Bliss Retreat. For a limited time you save $300.00.

We do our best to team you up with another awesome like-minded woman in our twin share rooms.

A $500.00nz deposit is required once retreat is confirmed to secure your space.
Private Room
Normal price from $2350.00nz. For a limited time save $300.00
Come grab the 2019 prices on the first release of the Bali Bliss Retreat. For a limited time you save $300.00.

There are only x2 private rooms available, this is on a first come first book basis. Please contact us if you miss out.

A $500.00nz deposit is required once retreat is confirmed to secure your space.
What is Included
Beautiful Villas, with their own pools
x7 daily breakfasts
x5 dinners
x2 lunches
 E-bike tour
Jewellery making
Pyramids of Chi
Titra Empul water blessing & private priest blessing
Private remote sunset baby turtle release
Cooking class
Shopping at Ubud markets
Sunset cocktails
Group dinner at Moksa
Canang Sari making
x2 transfers
x2 pamper sessions
x1 yoga class
Check out itinerary link for full details
NOTE* You don't pay an extra single supplement on our tours/retreats. We will do our best to team you up with other like-minded women in twin share rooms.
What is not Included
air fares, & travel insurance
visas & optional extras
meals/alcohol not stated
tips
additional transport
pre or post retreat accommodation
Cancelation policy
The full payment must be fulfilled no later than 8 weeks prior to the start of the retreat.
Official cancellations must be made in writing to info@wanderlustsolowomentours.com
Cancellation 3 months or more prior to retreat, refund deposit minus 20% retained.
Cancellation 3-2 months prior to retreat, deposit non-refundable & we will retain the 50% of the balance of booking cost. Deposit will be a transferable credit.
Cancellation 2 months prior to retreat 100% paid by you in connection with booking retained. Deposit will be a transferable credit.
Covid-19 T&C's apply, if due to pandemic restrictions a 100% travel credit will be given on any balance paid to be used on any future tour or retreat.
There will be no refunds for failure to attend or complete the retreat.
Any non-refundable deposit is a transferrable credit to another retreat or tour for Wanderlust Solo Women Tours Ltd.
We do require you to fill out a Traveler profile, this gives us all the info to make your trip safe and also travel insurance is required. View all the COVID-19 refund policy and details on this link; The Legal Stuff, T&C Travel insurance is mandatory for all our international retreats and tours. All prices are stated in New Zealand dollars.
2022-Retreat dates
Retreat dates for 2022
1st May x7 nights
15th May x7 nights
29th May x 7 nights
Make sure you grab the special 2019 price, where you save $300.00 before the new 2022 prices kick in.
Can't make this retreat? Click here to get on the waitlist for the next one, plus get member only discounts; Members only community-Bali wait list
Come and Bliss out on a Bali Retreat with us-a retreat with a difference!
*Travel update 10th March 2021 -Due to the current Covid-19 situation worldwide all our international tours and retreats are postponed to a safer travel date. But you can still register on any of the tours or retreats. As soon as we are good to go you will be notified first-no deposits required. 
*Our Bali Retreats will operate under Indonesia's entry requirements, so please see latest updates and restrictions due to pandemic and also on re-entry to your country of residence.  New Zealand retreats are still confirmed from 2021, unless otherwise stated due to travel restrictions. Stay Safe- Gina

Promoting conscious and ethical travel
Grab your free Essential Travel, Stress & Anxiety relief checklist