BALI BLISS RETREAT-OCTOBER
I literally have just got back from hosting the Bali Bliss retreat for October. I just want to say what a team effort it was. The women that come on retreat really give it a go, open their minds and hearts, are totally open to getting out of their comfort zones, and to try new things. Thank you for making it the most magical eight days- you are amazing!
I am now taking expressions of interest for tours in 2020, pop over to the link to let me know where you want to head in 2020; https://mailchi.mp/8b160ce54a33/expressions-of-interest-where-in-the-world
WELLNESS THAILAND-REGISTRATION CLOSING SOON, GET IN QUICK!
If you don't already know I have an exciting tour coming up in association with G Adventures to Thailand. I am super pumped for this but we need to secure final bookings by the 10th Dec, so if you want to join us read on for more info or contact me directly. I would love YOU to be part of this experience.
x9 days exploring Thailand from bustling city to lush jungles and hot pools to beautiful sunsets and island vibes and beaches. Book your spot and join the like-minded women already coming.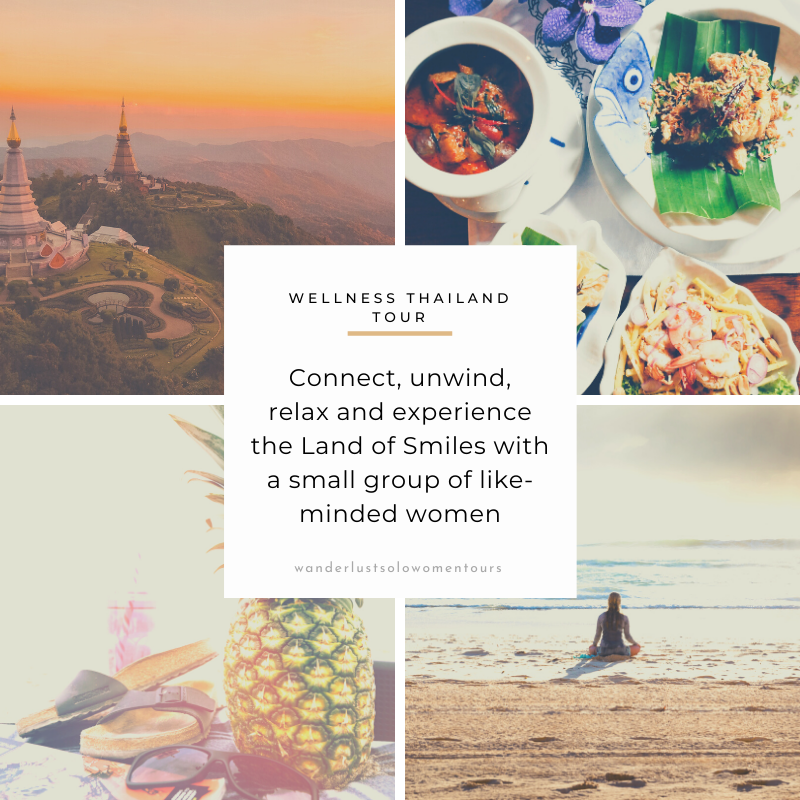 NOURISH MINI RETREAT-COROMANDEL
We are counting down the days! I look forward to sharing all we get up to right here on the beautiful Coromandel Peninsula; the place I call home. With a great mini workshop from Inspire-mind, body, spirit. Yoga session from the beautiful Rebecca and lush massages from Kahikatea Healing and staying at Fern Lodge. Two days of NOURISHING RELAXATION!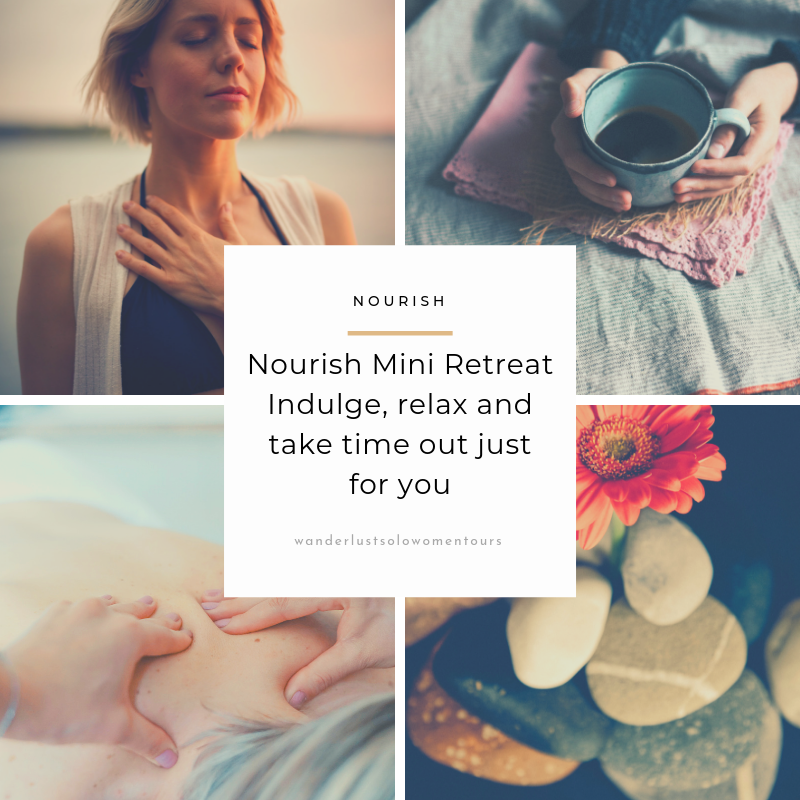 Have you been following my Holistic Travel Series?
I have had some amazing contributors to this series all about managing anxiety, fear and health issues while traveling.
Check it out over on the https://wanderlustsolowomentours.com/blog/ or read on for the second in the series with Chantelle Brown.
Got any questions about the up coming tours and retreats?
Feel free to contact me anytime.

Sharing some of the love-latest review from the Bali Bliss Retreat.
Just got back from the most incredible 10 days in Bali. So grateful to Gina for organizing a perfectly balanced schedule that not only allowed us to experience Bali life off the beaten tourist track, but also plenty of soul restoring chill out time, pampering and relaxation. So many of these things I would have never thought do if I was planning the trip myself, so this was the perfect way to take advantage of Gina's 'insider knowledge'. The whole trip was extremely well organised, and it was awesome to be able to share the experience with a like-minded group of other ladies. Highly recommended!!

Thanks Gina

Katherine-Hamilton, NZ
Share the love or follow us on....: