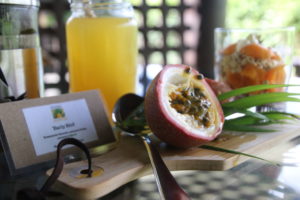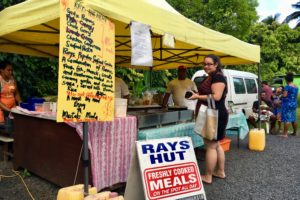 THE BASICS:
LANGUAGE
English and Cook Islands Maori are the official languages
MONEY
New Zealand Dollar.  The Cook Islands also has its own distinctive notes and coins which are in circulation alongside the NZ currency, and of equal value.
TIME ZONE
The islands are 10 hours behind GMT.  Daylight saving time is not observed - in other words, the clock doesn't go back or forward at any time.  This is the current date and time in the Islands.
WIFI
3G services are available on Rarotonga and on every other island.
Be warned though...connection speeds will seem slow to European and American visitors. BlueSky is the provider. Also it is not cheap compared to other countries.
A FEW WORDS ABOUT DENGUE FEVER
This is a mosquito-borne virus indigenous to tropical and sub-tropical regions including the Cook Islands, and there is no vaccine against it.   It causes flu-like symptoms and sometimes - although very rarely - these can develop into something more serious.   The last major outbreak was several years ago.  It's mentioned here only because it is still a tropical island and you should be aware.  You don'y really need to worry about it at all, but for definitive information, please have a look at the World Health Organisation factsheet.
POWER
Plug sockets are two or three pronged.  They're the same type as in Australia and New Zealand.
WATER
Use water provided for drinking and there are various spots across the island to top up. But always remember you are on an island so water is precious so use carefully.
TRANSPORT
Bus goes two ways, clockwise and counter clockwise, easy!
What to bring
The basics.
A smile!
Your swim suite
Bug spray (though you might find some in the goody bag!)
Sunscreen
Hat and or sunnies
Jandels/sandals/day shoes-reef shoes
A book, the internet is not that amazing so go old school.
If you need it power adapter.
An antiseptic cream (just in case)
Duty free alcohol (if you want for your room)
Toiletries
Clothes of your choice, though you will not need a lot, don't over pack.
Recommended things to do, places to eat/drink
Additional Things To do.
Ariki Adventures, Turtle Safari, SUP Fit class
Highland Paradise Cultural Centre-Dinner and Show
Matutu Brewery Tour
Captain Tamas Lagoon Cruizes
Pa's Treks
Either a traditional massage or treat yourself at Te Manava Spa
Sunday Church
My recommended eats and drinks
There are many places on Rarotonga to fill your belly and quench your thirst, here are a few of my favorites.
VILLA'S BURGER JOINT-Muri beach. Amazing burgers
MURI NIGHT MARKET, great street food for all tastes
SAILS RESTURANT & ISOBAR-Muri beach, great food and drinks
The Fishing club for cheap drinks and to meet people from all over.
The RSA-Great night out on Mondays
CHARLIES- again amazing fresh fish burgers.
NEIL DEARLOVE-COOK ISLANDS COFFEE COMPANY- only open 7.30-10.30 make sure you get down there.
THE PROGRESSIVE DINNER-ask us about this.
We can help you out to book any of the above, just ask.
Your accommodation
Each Luxury Safari Tent includes:
King bed (or two singles if requested)
Luxury waffle robes
Large timber deck area with outdoor lounge furniture
Fully screened windows
Private ensuite with modern composting toilet
Private outdoor hot water shower
Pedestal fan
Bar fridge
Electricity for charging electronics
A hair dryer
Iron & ironing board
Free tea and local artisan coffee facilities
Hotel amenities including natural soap and lotion
Daily tropical breakfast delivered to your room
A safe for your valuable